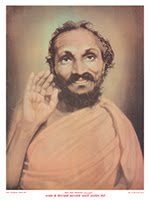 In Vedic
Ganapati upanisht 12 class (approx.)
Purusha sukta 20 class
Rudra 30 class
Chamak 25 class
Suktas 25 class
Udakashanti 50 class
(ಉದಕಶಾಂತಿ)
Rakshoghna 20 class
Saptashati 30 class
(ಸಪ್ತಶತಿ ಪಾರಾಯಣ ವಿಧಿ)
Kalochita mantra 1 year
(ಕಾಲೋಚಿತ ಮಂತ್ರಗಳು)
Havanavidhi 6 month
(ಎಲ್ಲಾ ರೀತಿಯ ಹವನ)
(ಎಲ್ಲಾ ರೀತಿಯ ವ್ರಥಕತೆ)
Bhagavadgeeta 30 class
Ramarakshastotra 15 class
Daily prayers 12 class etc…
All the above we teach with meaning.
In Sanskrit
Ashtadyayi 40 class (approx.)
Siddhant kowmudi 1 year
Mhabhashyam 2 year
Shankar bhashyam 2 year
Artha shastra (economic)
(chanakya) 6 month
Sanskrit grammar 6 month
Sanskrit spokenclass 1 month
raghu vamsha 6 month
Shupalavadha 6 month
campu ramayanam 5 month
abhigjanashakuntala 4 month
Also we will take classes for graduate student and post graduate student.
In India Rs. 200. per class

For others Rs. 500, per class

Approx 2 classes will be taken per week.

Extra classes can be taken as per request only.